LIVE-AVATAR
ONLINE ESCAPE ROOMS
Come and enjoy the best
Live-Avatar Online Escape Rooms
from only $12.25/person
when booking teams of 12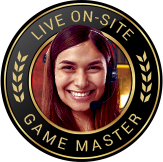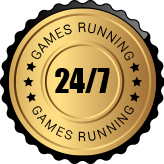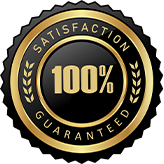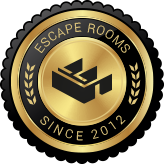 Live Avatar Online Escape Rooms
Live Avatar Online Escape Rooms are a new generation of escape rooms that are exactly like physical escape rooms, but can be played from anywhere in the world via a Zoom call. The Game Master is the team's Avatar, who's physically in a real brick and mortar escape room. Thanks to a live cam, the Game Master acts as the eyes, ears and hands for each team, as he follows their directions.
60 minutes game length
Fun Factor 10/10
4,96/5 based on player reviews
Recommended by Amazon, Apple, Google, Nike and many more
9 different superfun themes
Games can be played around the clock
How does it work?
Step 01
Join our Zoom call with your mates - even from different locations!
Step 02
Our game master is at the venue. Your task is to guide and control her for up to 60 minutes.
Step 03
Cooperate with your friends and try to solve the mysteries by collecting clues!
Live Avatar Online Escape Rooms
You Take Control
Jump aboard our live video stream from anywhere in the world. Whether you're playing solo or as a team, essentially you're plugging yourself into a physical Games Master who's situated in the actual escape room itself. See through their eyes as you pull the strings, controlling their every move as you search for clues and race to complete your 60 minute adventure.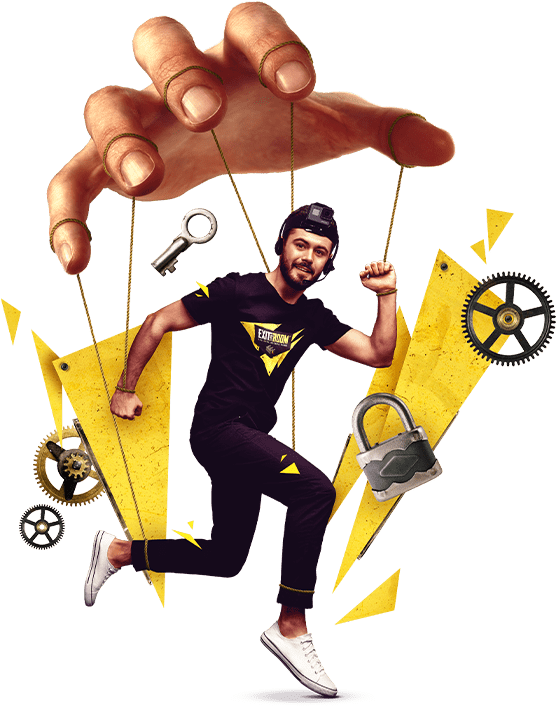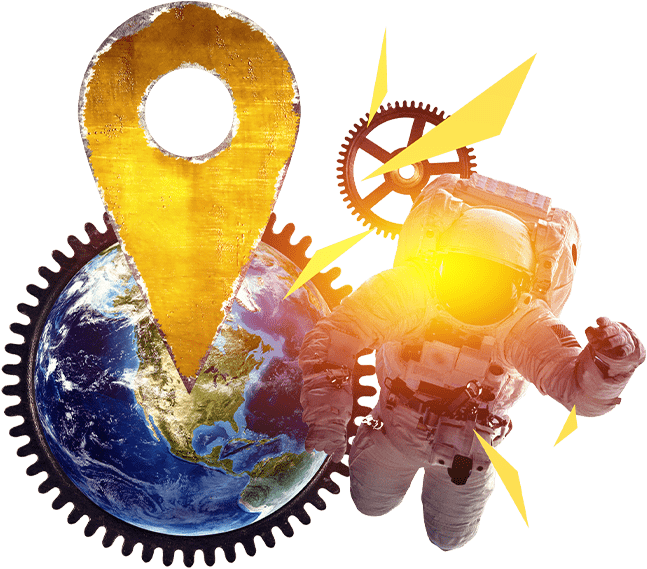 A Real Time Adventure is Just a Mouse Click Away
Live Avatar Online Escape Rooms are the perfect innovation for team building. Simply choose your room, log on, and you're good to go. They can be played from anywhere around the globe, and offer refreshing and inventive ways of problem solving. So it's no surprise that they have rapidly become the most sought after, as well as the coolest, corporate trend in team building over the last few years.
Contact Us
How can we help?
How does it work?
Live Avatar Online Escape Room gives you the opportunity to try the new generation of escape games, without leaving your home. This Remote Escape Room adventure brings you and your friends an unlimited experience of getting together without violating the social distancing principles. We will have a game master as your avatar on site who will act as your eyes and ears during the game, that's why it's a live unique experience. She/he will follow your instructions to walk around the room and with the help of a webcam, you will see exactly what she sees. Find clues, figure out the connections and solve the puzzles. You will need a strong team who will join the game online as well to work together as a team to face the challenges of the escape room. Get ready for the unexpected and experience of this fun adventure!
What do you need to play the game online?
To play the game, you will need great internet connection, as well as a device with a camera and microphone (this can be a PC or a laptop). The game will be activated by the game master approximately 10 minutes before the start. Then you can log in through the game link that you can find in the confirmation email. Best to use a headset so that you and your teammates are not distracted by external sounds.
How many people can play at the same time?
The ideal number of players is 2-6, but we allow teams of up to 12.
What's the recommended internet speed?
The faster the better. With a connection that allows uninterrupted video chatting, the game will also run smoothly. Due to the high data traffic, it is worth connecting through wi-fi rather than mobile internet.
I don't have a webcam. Can I play without it?
Yes, having a webcam only enhances the social factor of the game. It might be easier to communicate, but the game is just as enjoyable without one.
Do I need to install any software for the game?
Yes, before the game you would need to install
ZOOM
. Don't worry it's a free program. Other than that you don't need to install anything else.
How long does it take to play an online game?
A live-avatar online game takes 60 minutes to play. Plus, about 10 minutes for introduction and saying goodbye.
How can I pay?
We primarily use Stripe, where you can pay with your credit card safely.
More FAQ
Live Avatar Online Escape Room Games
We can connect you and your friends for an exciting escape room adventure, without you ever having to leave your home. Simply click a link and you'll find yourselves locked inside one of our many custom rooms. Utilize the Game Master's shared webcam. They will be your eyes and ears as they follow your instructions, searching for clues, solving puzzles and figuring out the connections that'll allow you and your team to move forwards.
Live Avatar Escape Games
One of the many effects of Covid-19 has been to turn many businesses on their heads. Without the possibility of customers being able to maintain social distancing, industries which rely on having people within close proximity of each other have had to re-think their whole business strategy. One of those industries most affected has been the escape room game genre, with it now being impossible to have players within a closed space together. In order to roll with the punches, escape room game companies like ourselves have devised a new game format, which keeps all the elements of the original, whilst at the same time adding extras that serve to improve and enhance the whole gaming experience. And it's all thanks to avatars.

In regular video games, the avatar is an image or a character who represents the player. But in the case of escape rooms, this is the game master. The principle is simple: within a real escape room, there's a games master who acts as the eyes and ears of the players. Wearing a microphone and headphones, he takes directions from the players who are watching via a conference app. This allows everyone to be connected from anywhere in the world. You direct the game master to find and examine clues and puzzles, which he shows clearly on camera. Live avatar online escape room games have allowed thousands to continue playing their favorite escape games without physical contact.

For a generation bought up playing console video games, utilizing the game master's camera and microphone will remind you of playing first-person-shooter games. Essentially, by watching from the game master's viewpoint, you will become the protagonist, as you see and hear exactly as he does. We make use of online video conferencing, along with a live, on-site, in-room remote avatar fitted with a front-mounted camera that is capable of sending close-up, real-time images of the various items, puzzles, and clues found within the room. Everything is streamed in High Definition to players who can be social distancing at home anywhere on the planet.

All of our game masters play a pivotal role within the narrative of each game. This is another means of ensuring the gameplay remains fully immersive, with no extraneous or superfluous distractions to break the player's concentration. In many of the games, his part is that of the main protagonist, and the role of the player is to assist in the discovery, retrieval, and diagnosis/solving of the various clues hidden within each escape room. In this way, he is able to guide the players through the game with subtle hints and pointers, always given in a discreet manner, while at the same time, keeping everyone aware of the remaining time, even though this will be displayed on every player's game interface.

Another important role of the remote in-room avatar is that of keeping the gameplay running smoothly. In many ways, he will act as a quiet leader, but leading from behind, whilst urging the players forwards by reminding them of the aim and purpose of the game, along with the negative aspects of failure, ie you will get eaten by a zombie or the ticking bomb will explode. It's a skillful and fine balancing act, in that there's a huge difference between telling the players where to look or what to do, and letting them discover things for themselves. In the former case, the players would be left feeling frustrated and empty at having the clues and puzzled solved by a third party. And in the latter case, subtly guiding without intruding on the discovery process, sometimes with just a glance or a single word, leads to feelings of satisfaction and pride among the players, when they finally complete the course.