Custom virtual escape games
for corporate clients
With our uniquely tailored digital escape room solutions, we provide a gamified programme that's fully customized to the needs of your company. This playful and interactive tool, provides a superfun experience for all your employees or business partners.
Company branded design
Company driven storyline
Actual 3D locations integrated into the gameplay
Unique videos and sounds can be added
Scoreboard, user evaluations
Best price/value solution for large entities
Up to 100.000+ users at once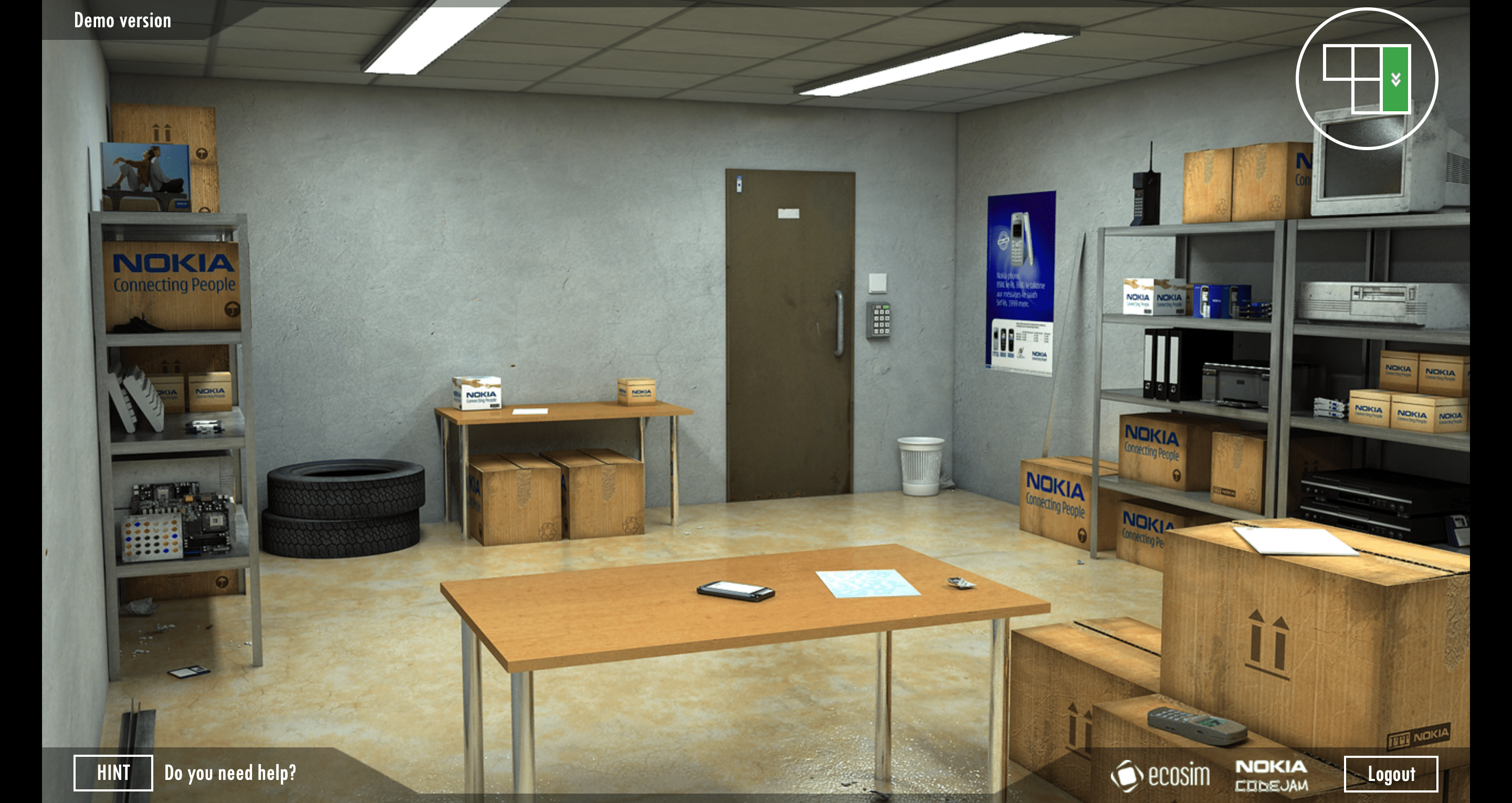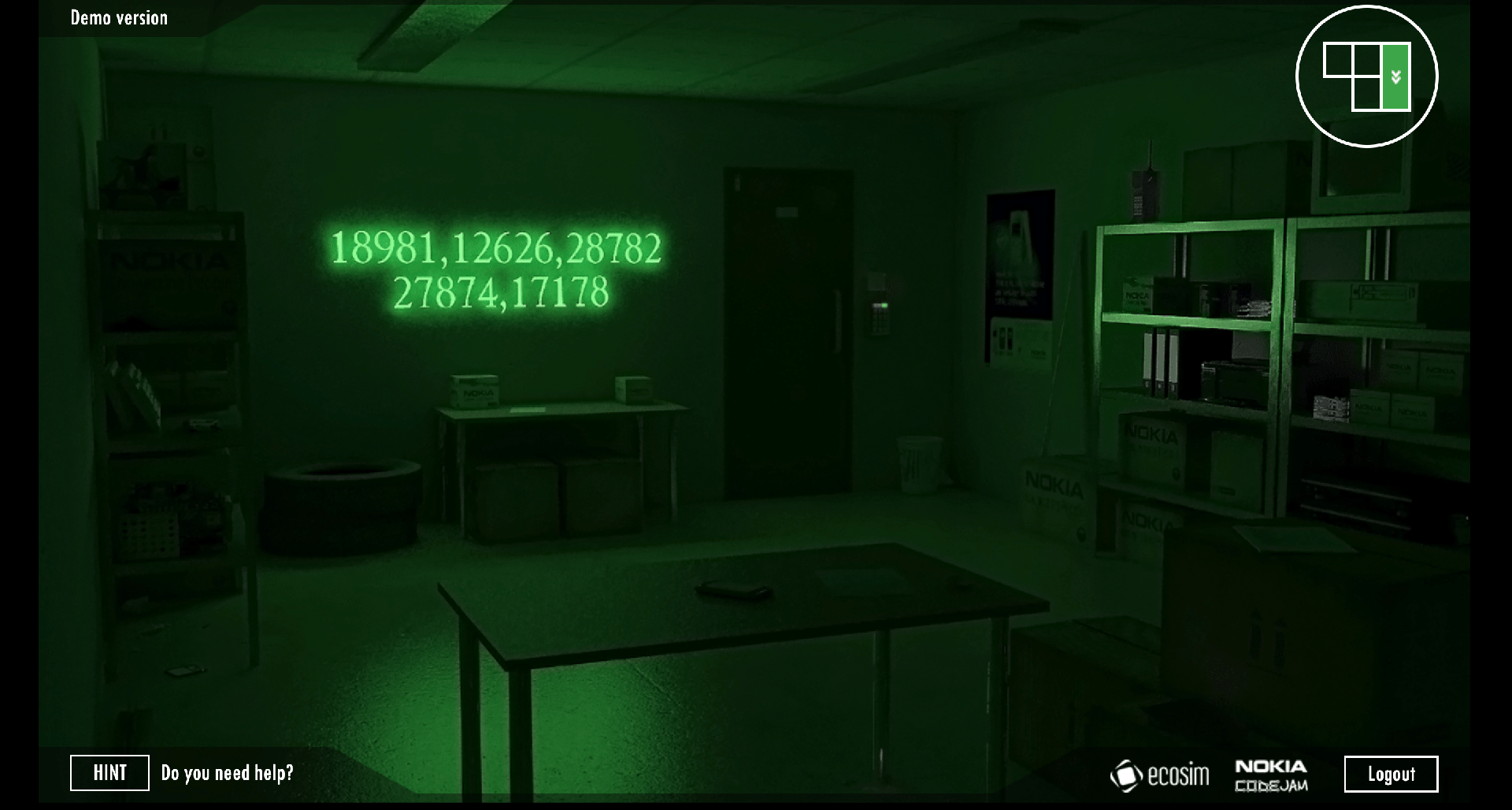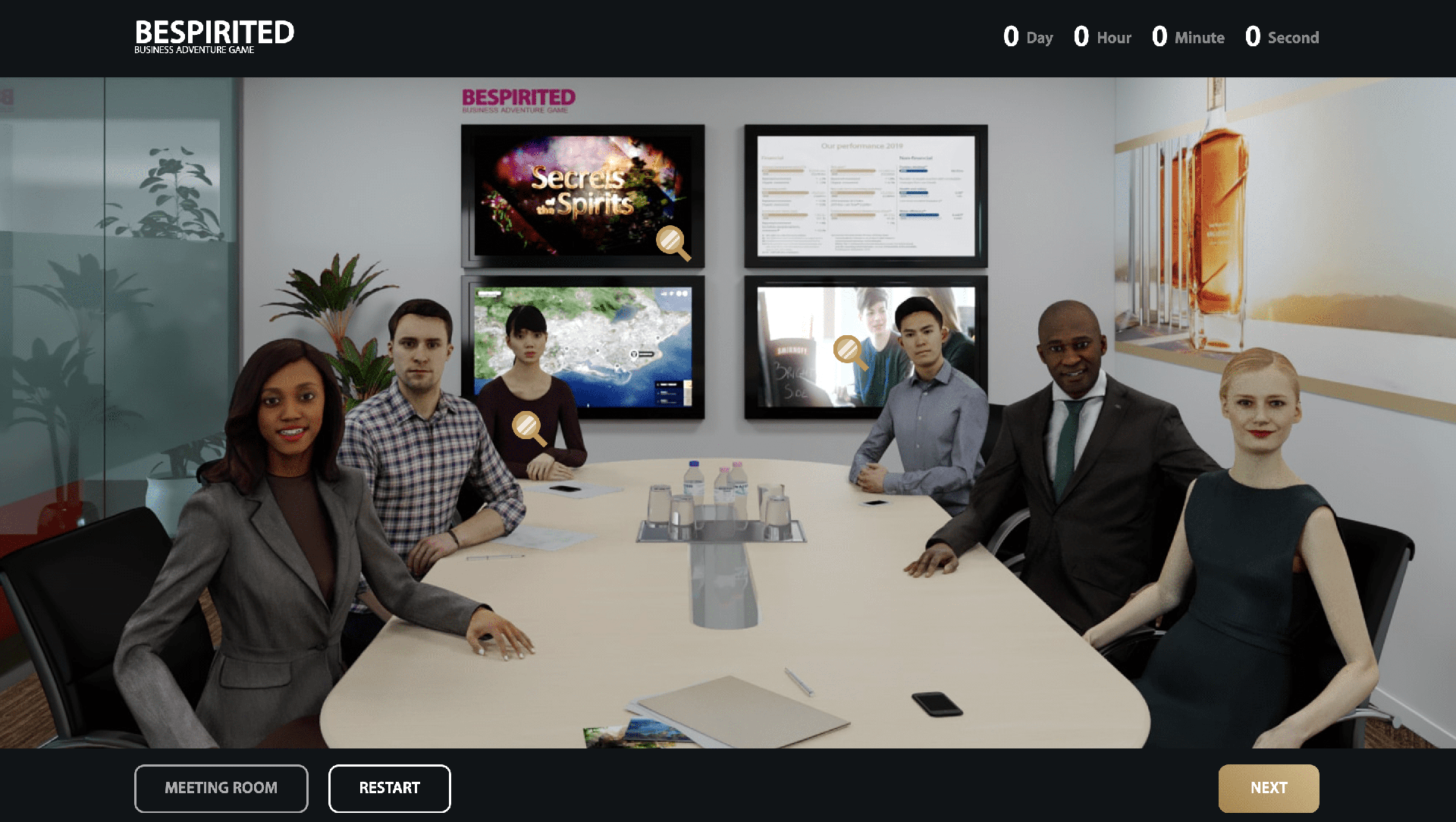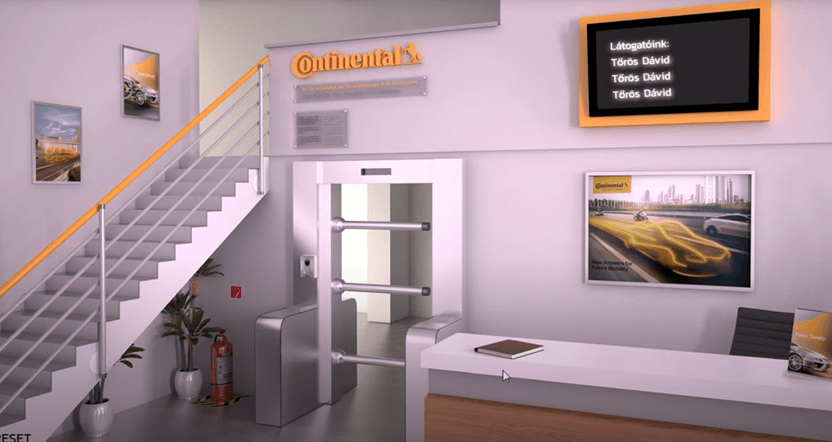 How is this beneficial for your business?
A cool and fresh interactive challenge for all your colleagues, customers, or partners
Creative tasks developed by a top professional escape room construction team
We create motivating and competitive situations with a scientific methodology
A unique look that fits in with your corporate design, along with a realistic game interface
These games can be played as a team or individually from anywhere in the world
Highly cost effective when compared to the value of the product
Let us create your own custom design
uniquely tailored virtual escape game
Custom Virtual Escape Games
are ideal for:
Remote team building
Remote recruitment
Remote workplace safety awareness
Remote product launches
Remote training
Not just for employees, but for customers, and business partners
Case studies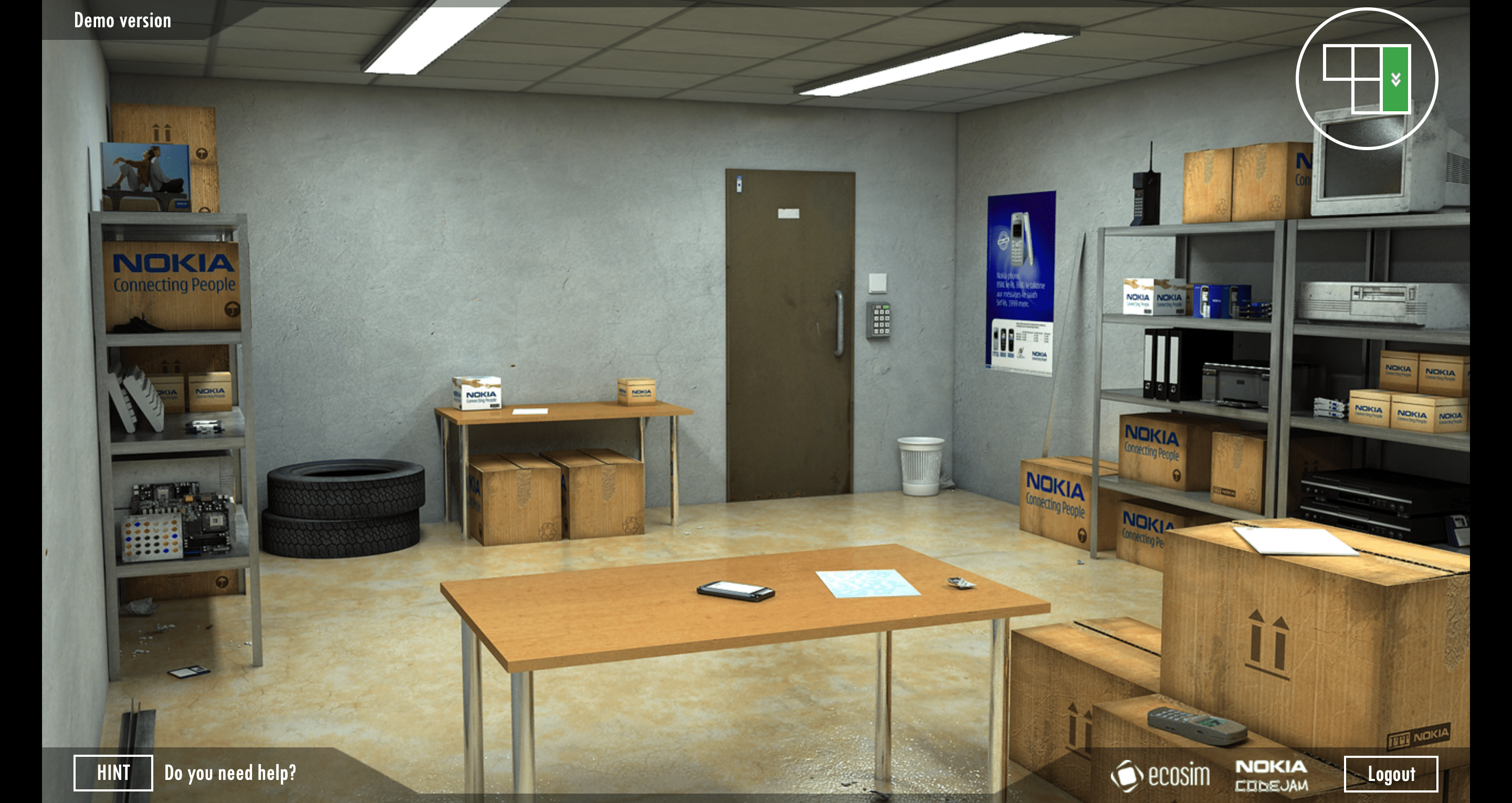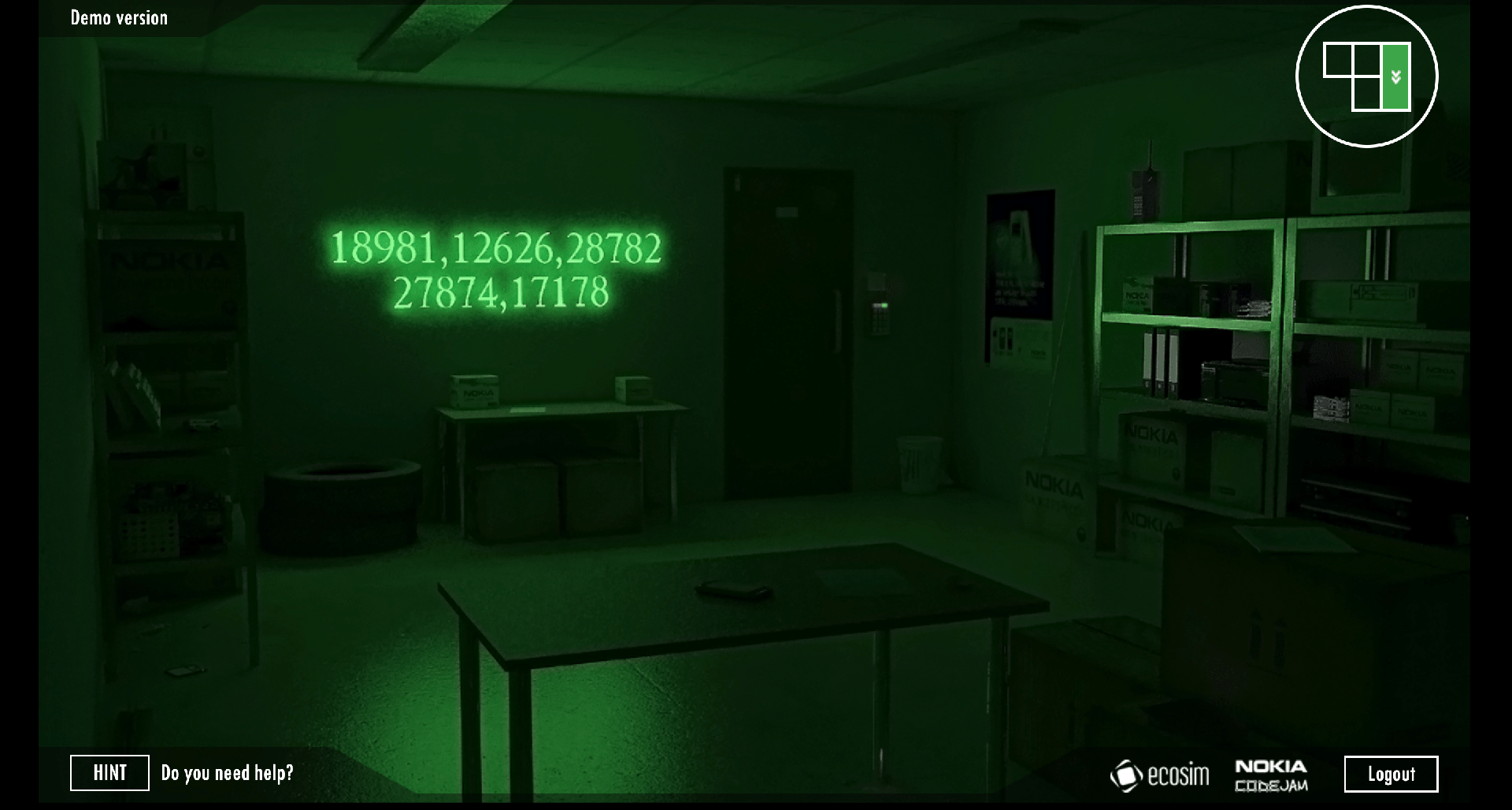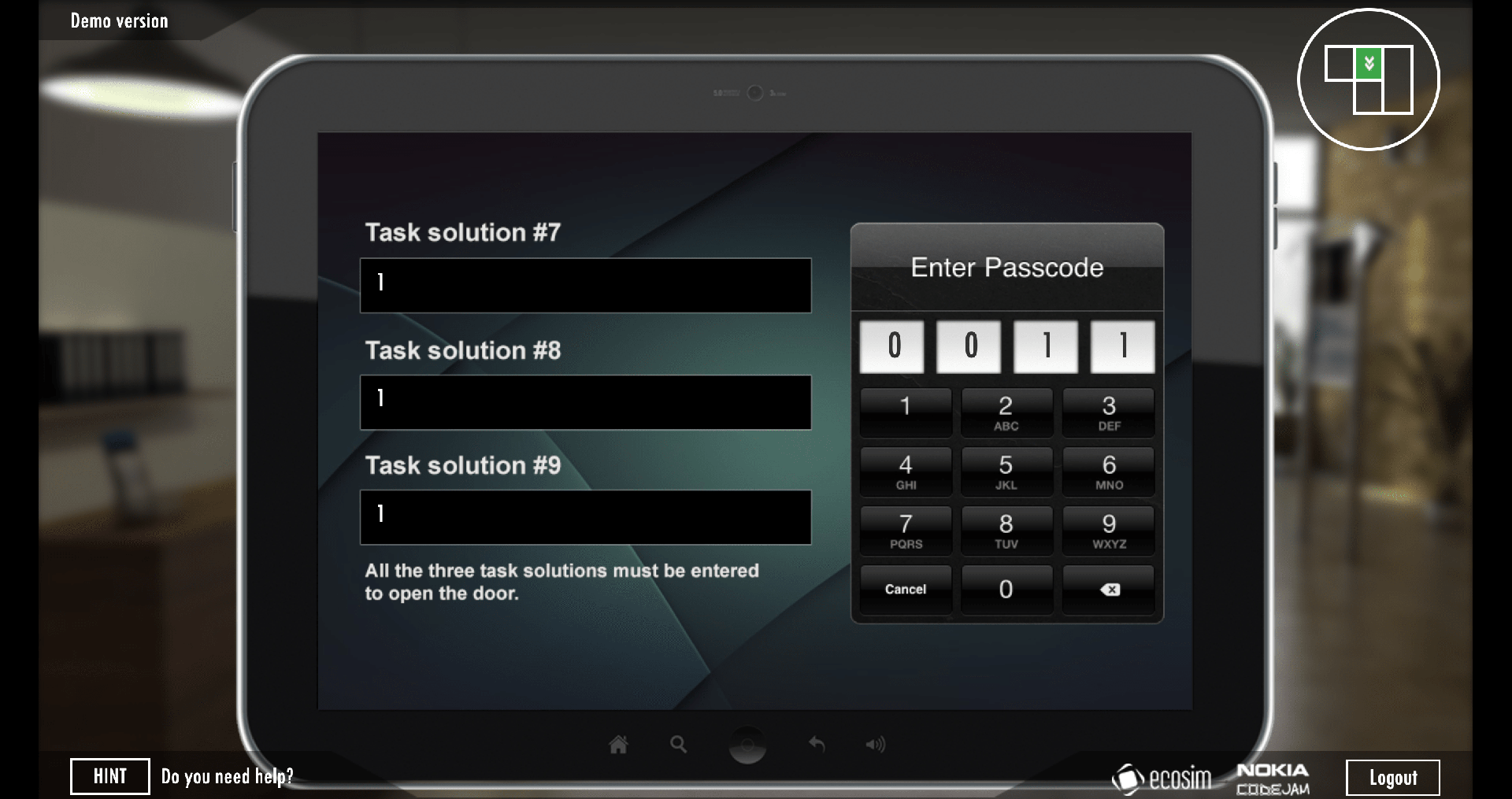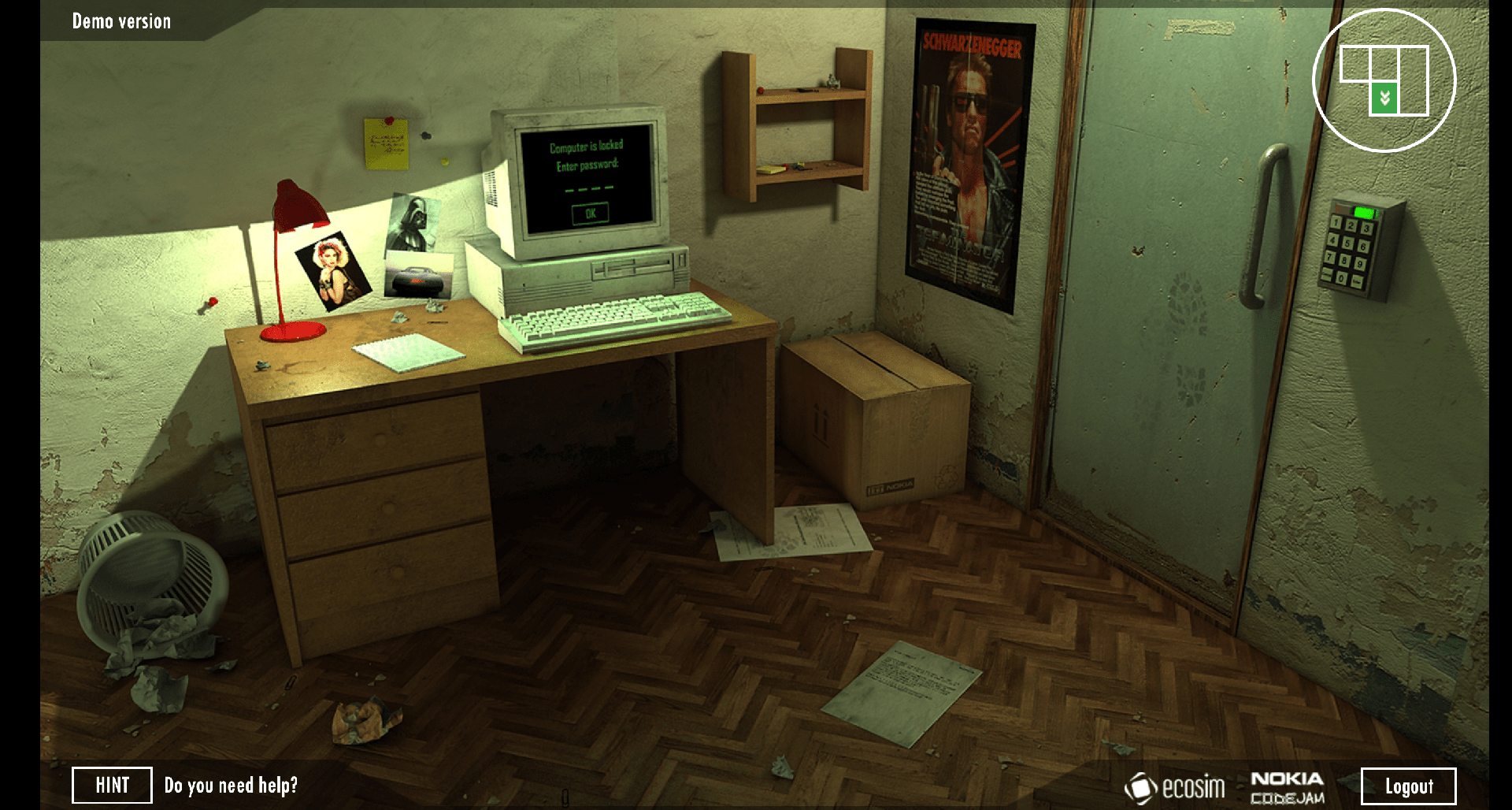 Nokia wanted 4 different rooms, utilising some of their gadgets, not just as decoration, but as part of the gameflow.
Try the DEMO

Continental had their reception, locker room and the manufacuring facility 3D rendered and placed as basic locations of the game.
Try the DEMO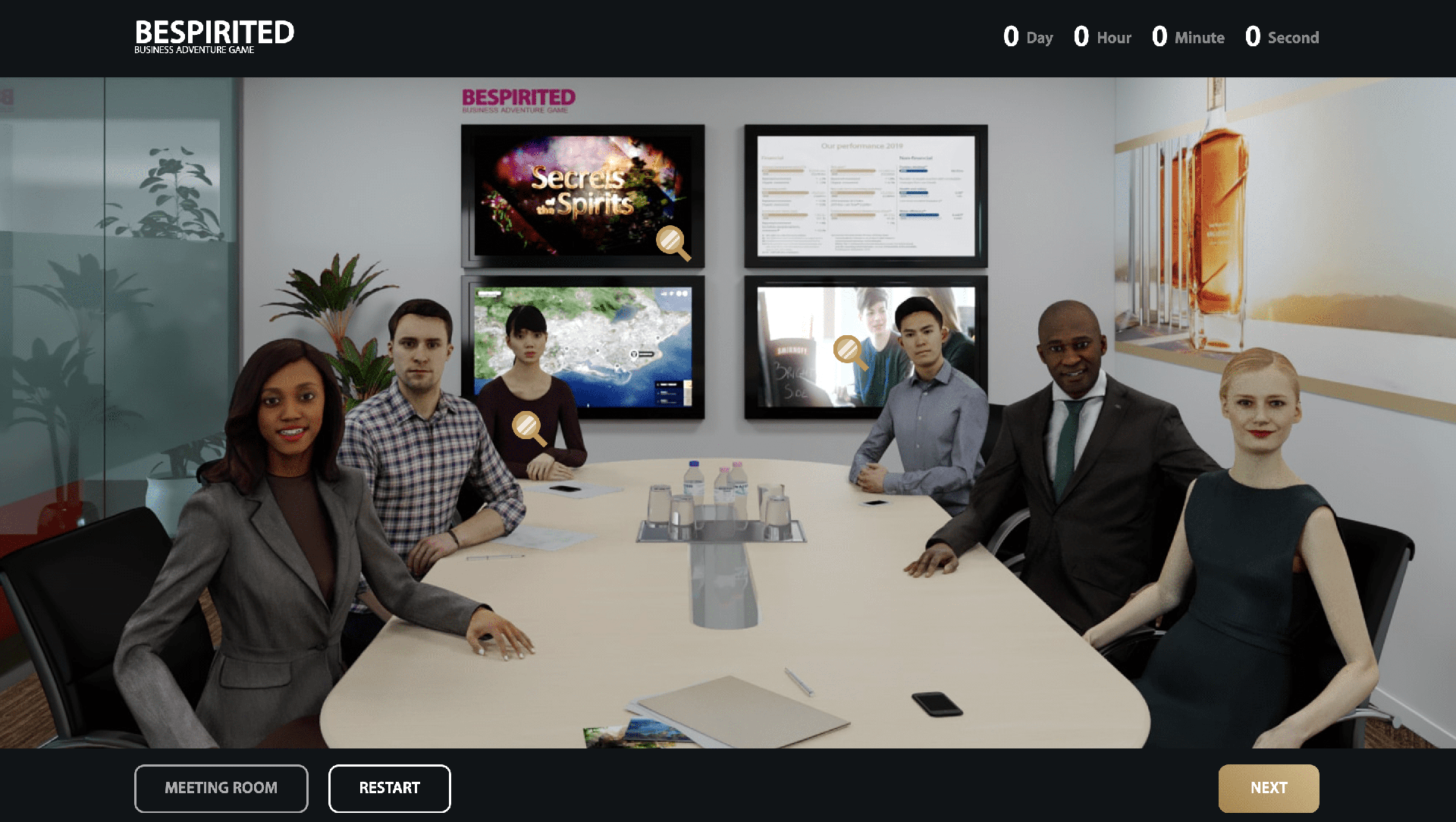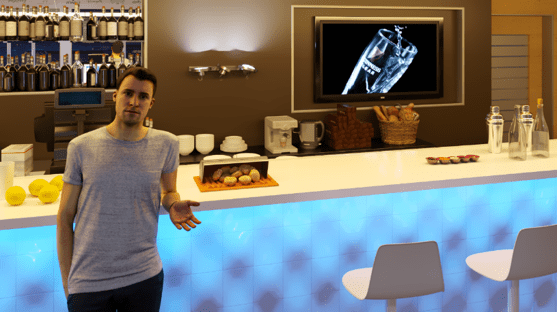 Diageo wanted a more communicative, recruitment type of game, with PR elements and after game evaluation.
Try the DEMO
Let us create your own custom-design,
uniquely tailored, virtual escape game.
Custom Virtual Escape Room Games
The escape room game genre has been steadily evolving and has now made the jump from the public domain into the world of business. Here, among other things, it's found use in the form of a recruitment and/or team-building tool. With the game's continued development, it was only a matter of time before we introduced the custom virtual escape room game.
Custom-Designed Games
Over the last year or so, we have been developing custom virtual escape room games for various businesses around the globe. The brief is to enable companies to structure their own branded games for use as marketing tools, team-building exercises, learning experience, publicity vehicles, and recruitment tests to name just a few of their uses. The rooms are designed with a particular goal in mind from the outset. An example would be if a company wanted a game for recruiting Java programmers, or to encourage leadership qualities, or simply to bring two separate departments within a company together for a fun hour of team building. The options are endless.
You Decide Your Needs
The whole process of deciding what factors the game should promote or amplify would be decided by the commissioning business. With over a decade of experience in creating escape room games that stimulate and perplex, we are experts at providing the best escape room experience for your needs. Now with a custom-made solution, your employees can have the same adventures but finely tuned towards your own company's needs and goals.
Business Examples
A recent example would be Continental Tires, who needed a game that helped illustrate their work-flow dynamics at their production plant. Together we constructed their factory as a virtual setting, allowing their workers to move around the familiar work-place, whilst completing set tasks. Diageo wanted help with streamlining their recruitment processes. So together we designed a custom-made escape room scenario, which featured many of the days to day issues found in their real-world environment. As recruits played, Diageo could monitor their progress in real-time, and see skill sets dealing with new and unique situations, but all falling within the Diageo universe. On a practical level, this "gamification" provided insights that could never have been gained via more traditional routes of recruitment. As it utilised a new and exciting format for the interview process, this reflected well on the company, and it acted as a tool encouraging the best to seek employment.
Your Own Branded Game
Once a custom game has been constructed, it can be branded and promoted from within the business. As the virtual nature of the game is just software, it can be tweaked any number of times to serve multiple purposes. Or completely re-purposed for a totally different set of tasks, such as allowing your customers access to their very own game. Walls can be moved, furniture rearranged, machines installed, and new custom puzzles and clues can be uploaded whenever needed. As your own branded custom escape room game, every aspect can be changed. This would also include important data collection points within the game, allowing for the study of, for example, workplace movement dynamics or time management. everything is possible. The only limits are your imagination.
Bring your business goals to us. Together we will build a tailor-made gaming experience, that's second to none.