Virtual Team Building
The Global leader in Online Escape Room solutions for corporate clients

From teams of 6 to 100.000+

Best price/value solutions

Fast and easy event organising
Choosen by thousands of companies
from over 50 countries

We host the best Virtual Team Building Events
perfectly tailored to Your needs
LIVE-AVATAR
ONLINE ESCAPE ROOMS
The best experience
Live Game Master remotely controlled by you at the location
From 6 to a few hundred players
CUSTOM DIGITAL
ONLINE ESCAPE ROOMS
Your company will have it's own custom digital escape game
Best price/value solution for large entities
Up to 100.000+ participants at once
FULLY DIGITAL
ONLINE ESCAPE ROOMS
Fully Digital experience
60/120/180 minute adventures
From few hundred to 10.000+ players
Live-Avatar Online Escape Rooms
Live Avatar Online Escape Rooms are a new generation of escape rooms that are exactly like physical escape rooms, but can be played from anywhere in the world via a Zoom call. The Game Master is the team's Avatar, who's physically in a real brick and mortar escape room. Thanks to a live cam, the Game Master acts as the eyes, ears and hands for each team, as he follows their directions.
60 minutes of gameplay
Large groups are split into 6-12 person teams
Fun Factor 10/10
4,96/5 based on player reviews
$24/person
They are fast and easy to organize
Games are played around the clock.
Recommended by Amazon, Apple, Google, Nike and many more
9 different themes
Custom Virtual Escape Games
for Corporate Clients
With our uniquely tailored digital escape room solutions, we provide a gamified programme element that's fully customized to the needs of your company. As a playful and interactive tool, this provides a common experience for all your employees or business partners.
Company branded design
Company driven storyline
Actual 3D locations integrated into the gameplay
Unique videos and sounds can be added
Scoreboard, user evaluations
Best price/value solution for large entities
Up to 100.000+ users at once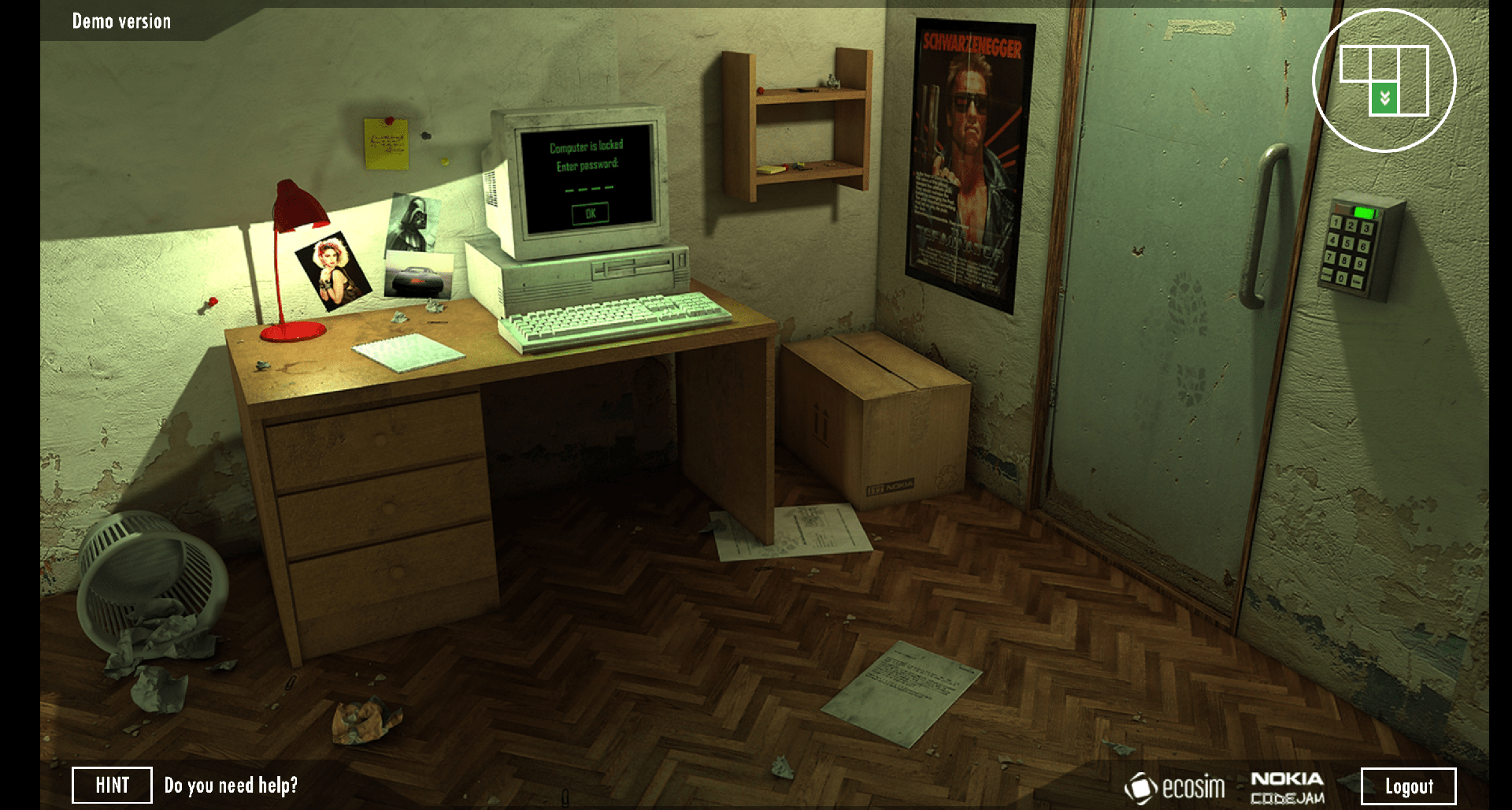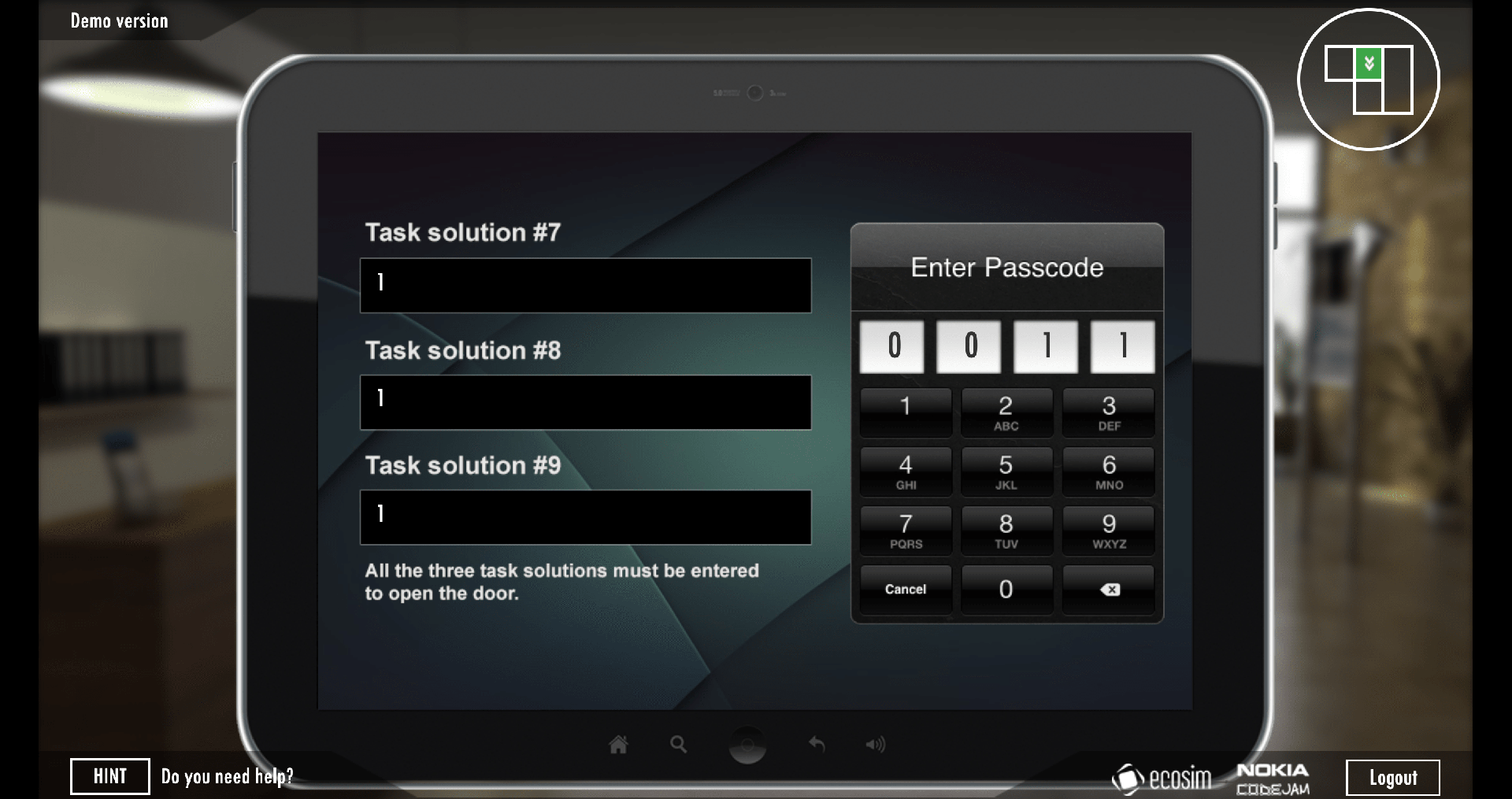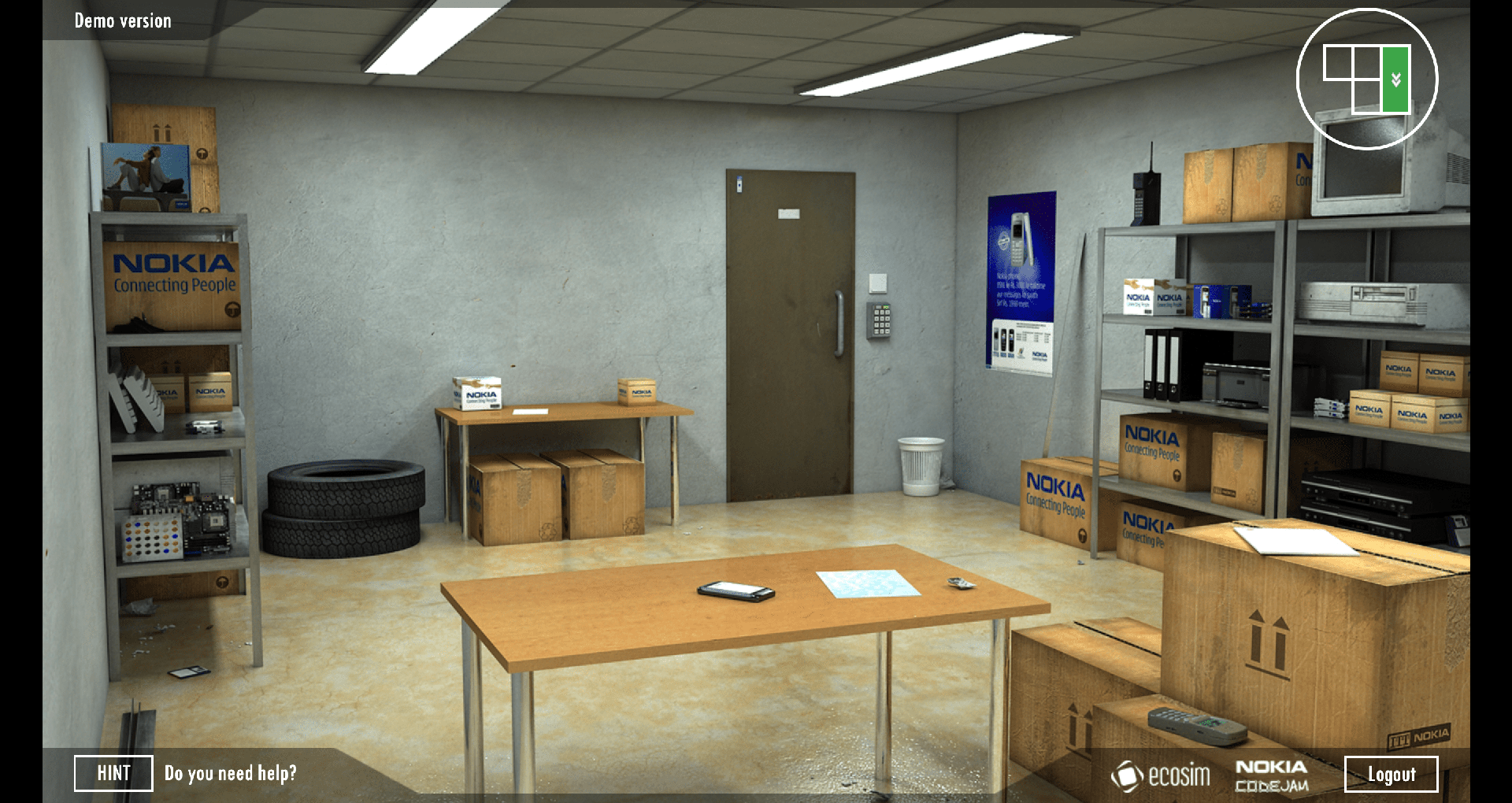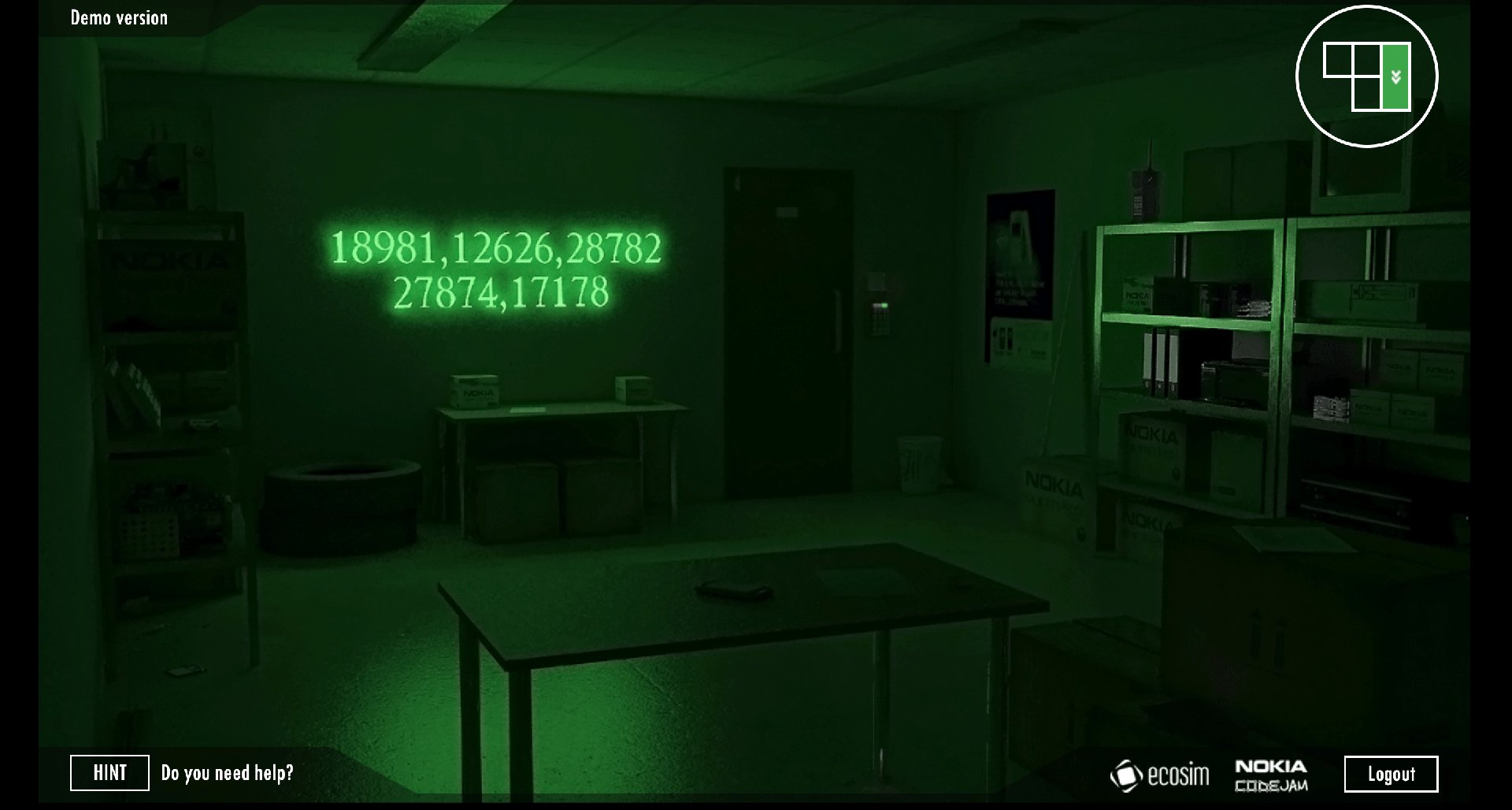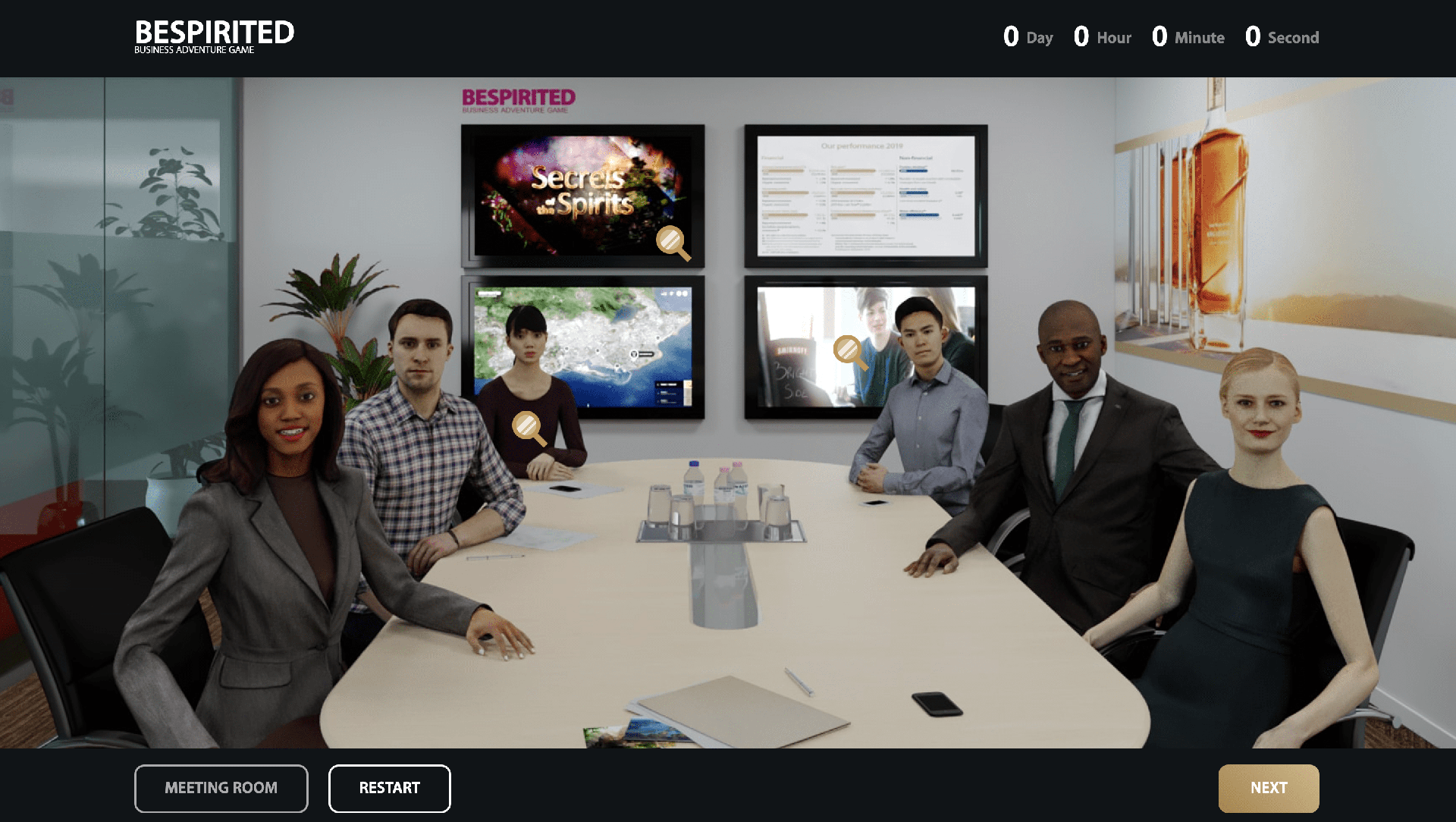 Plan an event
Fully Digital Online Escape Rooms
Agents! Let's team up and solve our puzzles together, either from one location or from anywhere in the world through video chat. This software-only solution offers 1-2 hours of exciting investigation for any number of players, in teams of 2-5. Test your critical thinking, logic, teamwork, and communication skills. Compete or simply test yourself – we'll send you a time and a number of hints to help complete the game.
60/120/180 minutes gameplay
Players split into teams of 6
Scoreboard
Fun Factor 10/10
Start right away
4,85/5 corporate costumer rating
$24/person
Optimal for larger team buildings
All Our Virtual Escape Room services
are perfect for:
Team buildings
Recruitment
Organizational development
Conference and conventions
Employee appreciation
Trainings
The Basics of Corporate Team Building
In the day-to-day work situation, teams are formed to better approach a common objective. In an ideal world, these teams would all share the same outlook, the same goals, and have similar attitudes and tastes. The idea here is that each individual will make an equal contribution in order to meet certain targets or organisational goals. The only way a team can perform at its optimal best, is if all the players are serious and focused on meeting the predefined goals. In other words, the team comes before the individual. Your own personal interest must be allowed to take a back seat.

It's expected that every member of the team will perform to the best of their abilities. They must be self-sufficient in terms of getting their parts completed without imposing on other team members. And, it goes without saying, that they should be up for the challenge ahead.
What is Team Building ?
Though teams may function perfectly well as autonomous units, if often good practice to help keep the individual players motivated. By doing so, you can increase the overall team's performance and bring in improved results. team building activities must include a motivational factor in order to be of any use. From the time we were kids, we love being appreciated. Now we're older, nothing changes in this regard. If an individual is performing well, then it's important that this fact is recognised in the public space. Doing so will make him feel motivated. And let's not forget, that making people happy will improve every aspect of a person's outlook. Many managers fail to see that this is of paramount importance. One should never overtly criticise a team member as this will certainly de-motivate him. Look for ways to help lift people up. Not put them down.
Need for Team Building - Why Team Building?
Taking part in team-building exercises is super important in helping improve a team's overall performance. By strengthening the bonds between team members you're going to see an increase in their obligation to strive harder. We think that team building should be part and parcel of any workplace culture. and if done on a regular basis, will quickly show positive results, both for the business and the individuals concerned.
Tips for Team Building in Corporations
You can look upon team building as the glue that sticks teams together. In larger corporations, it's easy for individuals to lose the sense of their purpose. Being a tiny cog in a huge machine can lead to a sensation that whatever you're doing has almost zero effect on the overall direction or company results. This can lead to feelings of isolation And though in a physical sense one could be in an office full of other people, it means nothing if your efforts are not recognised or appreciated. The office cubical can become a place of loneliness and despair.

Of course, we're not suggesting that team building is the over-arching cure to all your problems. But when it comes down to making your workers feel a sense of belonging and appreciation, then team building as a tool, is hard to beat. It can bring everyone together and let everyone know that they are valued. part of this process is about trusting in others. As members of a team, it's important that each member feels that the others have their backs, so to speak. The sense that each person is putting in as much as the others. In the same way that a tide lifts all boats, so it goes with corporate team building. By helping make bonds stronger, there's going to be less chance of conflicts. Employees might even start to enjoy their jobs. As work is a fact of life, surely it's better to make both the job and the working environment as pleasant as possible. By motivating your employees, they will be happier to accept challenges and will rise to the occasion. In other words, you'll be able to get the very best out of your teams without resorting to anything negative.
Let's go through some tips for team building in corporations
Probably the most important role of all, is that played by the designated team leader. Like all great historical leaders, he should lead from behind. by acting as a constant and open guide to all the team's members, he should encourage an open forum, where all ideas are welcome. Ideally, he should avoid open communicating with anybody on an individual level, but rather always address his concerns to the whole team. If there's a need to discuss things with an individual team member, then stick with email. Write correctly, with proper grammar and diction. As a team leader, then you are also an example, so please ensure that you are correct. Never be derogatory about any member of your team, even outside the work environment. Never make unwelcome comments. Just try your hardest to be honourable, noble, and kind.

Always be sure to invite suggestions from other team members. And be sure to listen well, as to what they are saying. By encouraging your team members to speak, you are indirectly, showing appreciation for their ideas and input. By the same token, you should always ask them to discuss issues between themselves as a group. This way, they will have a better understanding of how each one of them thinks. This brings us back to the idea of making everyone feel as though they belong. Don't be afraid to ask some workers to help others. This creates a real feeling of teamwork, that no one has to get left behind.

One important point is that you should refrain from imposing anything. By managing your team well, they will happily accept new projects and challenges without you having to ask. They will be pro-active and want to get things done, as opposed to dragging the time, with one eye on the clock. Flexibility goes a long way. Leading from behind is about letting your team members make their own decisions, with a gentle guiding hand from your part.

We suggest that you try and make some social time together. Go for drinks after work. Arrange outings, bike rides, whatever, as long as everyone is involved. In fact, you could go even further and encourage your team to include family as well. Anything that will lead to a greater feeling of belonging. Likewise, it's a good idea to start most days with a morning meeting. Make sure to leave some time at the beginning for some banter and chat. Once you call the meeting to order, everyone will be feeling good about themselves, and by encouraging the sharing of more personal things for five minutes, you help them bond even more. In the same way, you should subtly encourage them to take lunch together. There's no faster bonding than over a shared meal.

A team-building activity need not involve a huge palava. You don't need to book a parachute jump or go kayaking down the rapids. Any activity that will bring them closer together via a dependency and reliance on each other will do the job. but more importantly, you have to think about how to treat people well. How to motivate and make everyone feel that they belong. That they have an important role to play and that they matter, both as a person and as a member of your team.